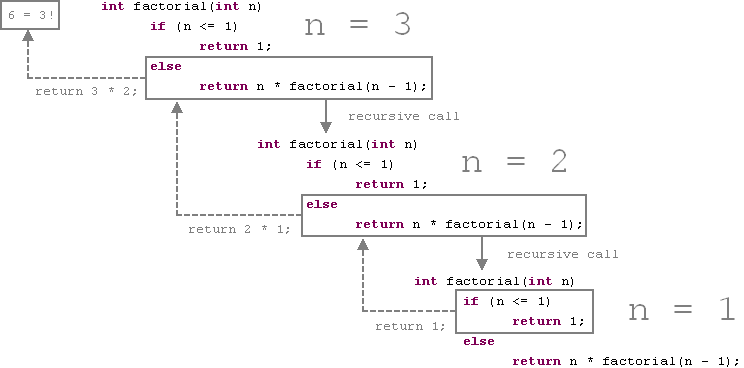 Another day, another C++ lesson.
Today was a bit of a miss for learning C++. I'm still very motivated to learn, but other, more important things got in the way. Despite that, I did learn two new things.
The first was functions. In my previous programming experience with RobotC, we called these sub-routines. Basically, functions allow you to constuct some code and call on it easily throughout your program with a simple declaration statement. This makes pieces of code that need to be repeated throughout a program much easier to write and manage.
The second thing I learned, which is tied to functions, is recursion. Recursion isn't very easy to explain, so I won't bother trying. The concept is fairly easy to pick up, but it's one of those things that I'm not really confident in my knowledge of it. Tomorrow I'm going to go over recursion once again and make sure it sticks in my head.
The amount of stuff that I'm eager to learn is a bit overwhelming, but I just have to keep reminding myself: "slow and steady wins the race".